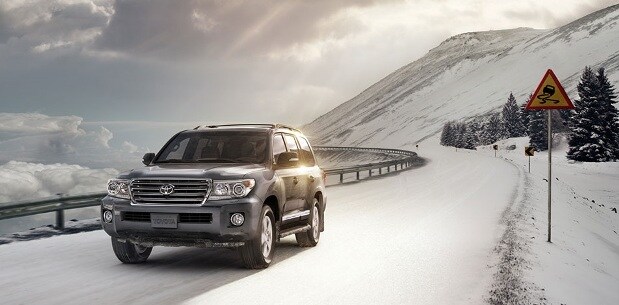 While there is nothing like a fresh snowfall blanketing the land, it is important to keep in mind that said snow can make for a challenging commute. Here at Handy Toyota, we want to provide you with some helpful winter driving tips, to keep you safe on the road. Through some research, a few points were made clear and we want to share them with you.
1. While the following distance on dry pavement is three to four seconds, on icy roads this should be increased to eight to ten seconds.
2. Slow down, give yourself plenty of time to reach your destination.
3. Four-wheel drive doesn't mean you are impervious to slipping and sliding. While certainly, these systems can help provide extra traction in winter driving conditions you should still drive at a speed appropriate for the conditions.
4.
If driving on poor roads cannot be avoided. Let someone know where you're going and what time you expect to arrive. Make sure before you leave your cell phone is charged, and if you slide off the road you know how to get help.

To help keep you safe most 2018 Toyota models come standard with Toyota safety sense. This includes a pre-collision system to help avoid a collision. Lane departure warning, to help keep you safe in your lane. Automatic high beams, allow you to focus more on the road and keep other drivers safe. Pedestrian detection warning will alert you if there is a risk of collision. Finally, Dynamic Radar Cruise Control maintains a safe following distance from the car in front of you while using cruise control.